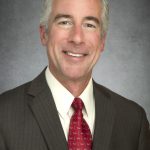 Who: Intellectual property attorney Mark P. Crockett presents and leads Q&A; this program is open to the public with suggested $2 donation for the Knoxville Writers Guild
When: Thursday October 5 2017 @ 7:00 p.m.
Where:  Central United Methodist Church, Knoxville TN
What we don't know about libel and copyright could cost us money, time, and energy.  As writers, how do we protect our work and avoid infringing on other's rights?
Help with these daunting matters is on the way.  Mark P. Crockett is an attorney with the intellectual property firm of Luedeka Neely, He graduated cum laude from the University of Tennessee College of Law and specializes in patent, trademark, and copyright litigation and has 19 years experience.  On October 5th, Mark will share his insights and provide us with practical knowledge in the areas of copyright and libel.  I spoke with Mark last week and this is what we touched on:
DND: What is an example of a copyright issue you plan to cover on October 5th?
M. Crockett: Often times a writer will incorporate the words of another writer's into their own (manuscript) and there are always questions about how far a writer can go using another writer's words, so we'll spend some time on that.
DND: Is there some distinction between fiction and nonfiction works with regards to copyright issues?
M. Crockett: Yes, there is and we will get into some topics of interest for nonfiction writers, especially the Fair Use Doctrine.
DND: What about writers protecting their own work? What is an aspect of this concern that you'll present?
M. Crockett:  Well for example, when you read your work in public, does that constitute publication, what legal effect does that have?  Also, when a writer distributes copies of his or her work the material is considered published which can have a legal effect on copyright registration. We will discuss these topics and related details.
This is the tip of the ice berg for our evening with Mark. Hopefully these comments will give you a sense of what to expect Thursday October 5th.  Mark emphasized that he hopes for a lively question and answer session.  He cannot advise on specific individual cases, but he can respond to hypothetical questions.
This event is open to the public and feel free to bring a guest.  October 5th typifies the quality and practical programming the Knoxville Writers' Guild provides our community.  See you on the 5th and please spread the word.
Thank you,
David Neil Drews
Knoxville Writers Guild Publicist
publicist@knoxvillewritersguild.org
The Knoxville Writers' Guild requests a $2 donation at the door. This helps defray our rent for meeting space and entitles you to drawings for door prizes (when we have them).