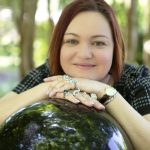 I caught up with novelist Julia Watts the other day to get a sense of her notions on her upcoming KWG program (11/2/17).  A really interesting exchange developed on good story beginnings, critiques, and guild programing:
DREWS: Can a good book have a bad or even average beginning?
WATTS: Absolutely!  Some books are "slow starters."  The danger, though, is that some readers won't have the patience to get past the weak opening.  People have so many things competing for their attention these days that it's easy for them to set down a book and pick up a device of some kind.
DREWS: Without giving away the special sauce you plan to share with KWG and its attendees on November 2nd, please briefly give us the arc of your development as a writer as it pertains to story beginnings–e.g. to what degree was this aspect of writing a struggle for you?
WATTS:  Beginnings are always the hardest.  I'm not a heavy outliner/planner, so writing is about discovery for me.  I'm very early in the discovery process in the beginning, which can create problems.  It's so tempting to front load the first chapter with exposition, and this is the surest way to bore readers.  Sure, they need some background information, but they don't need it all at once.  I also find that some of the background information I want to cram in that first chapter may be stuff that I need to know but not that readers need to know.  I remember when I was starting my series of books for middle-grade readers, I read the first chapter of my first draft to my son.  As I read through the exposition-heavy prose, I saw his eyes glaze over.  It was one of the best critiques I've ever gotten!
DREWS:  Same request with regards to your experiences with critiques.
WATTS:  As an undergraduate English major, I chose a concentration in literature instead of a concentration in writing because I was terrified of sitting in a workshop.  I think in retrospect that this was probably a good decision; I needed to work on my own voice before I had other people's voices in my head.  By the time I started grad school I was ready to listen.  Listening with an open mind is the key to receiving critiques effectively; really pay attention to what your readers have to say.  Later you can decide if you want to incorporate their suggestions or not.  Regardless of whether or not you decide to use input from the critiques, you should always be appreciative of the fact that others have read your work carefully and really spent time thinking about it.
DREWS:  Which is more difficult for you, making good use of positive or negative criticism? Why?
WATTS:  Maybe positive criticism, actually.  I love getting positive comments, of course, but there's always a part of me that's saying, "Aw, you're just being nice."
DREWS:  You've published 12 novels.  Do you still go to writer presentations such as the one you are doing on November 2nd? Why or Why not?
WATTS:  Yes, absolutely!  I just went to one last weekend, the James Agee Conference at Pellissippi State.  I always love to hear about other writers' process and their reading suggestions.  As I'm sure you know at KWG, writers learn from other writers.
Join Julia and the Knoxville Writers' Guild for our monthly meeting on Thursday, November 2, at 7 p.m. at Central United Methodist Church (201 3rd Ave.).
The Knoxville Writers' Guild requests a $2 donation at the door. This helps defray our rent for meeting space and entitles you to drawings for door prizes (when we have them).