We're pleased to spotlight Doris Gove and her writing life. Thank you for helping us spread the word on how the KWG supports our writing community for writers at all stages of their writing journey.
How long have you been a member of the KWG?
Probably 20 years, though I haven't been to many meetings lately.


What KWG program did you particularly enjoy (and why)?Programs in which other writers read. Writing is always a struggle (for me, anyway), and I'm inspired hearing how other writers get through it. Liked the potlucks, too.


What kind of writing do you do? Or want to do?
Writing for children on natural history subjects, especially on life strategies of animals. That's all I know. I also write hiking guides, emphasizing the natural history of trails and the animals and plants hikers might see.


What project are you working on now?
I have a multiply-rejected autobiography of a copperhead, in which she explains her point of view about encounters with hikers. She has a bit of an attitude. Every once in a while I drag it up and rewrite a few parts and send it off again.

I also have an outline for a book that teaches readers how to use a 10X hand lens and presents lots of examples of backyard or park explorations on—guess what?—natural history. For example, study a dandelion seed on its parachute and figure out why the seed has little spines that might catch onto something when it lands. Or slap a mosquito and study its mouth parts to see how it gets your blood.


What is your writing goal?
To teach. And to help people appreciate and help save our battered environment.


Awards, prizes, or writer feel-good moments?
East Tennessee Writer's Hall of Fame, a couple Kirkus starred reviews, a children's book award of some sort.
Feel-good moment: I was reading first drafts of the Smokies Yukky Book to a class once, and a kid said, "Oh please, not before lunch!"


Who inspired you to write? How did this person inspire you?
My grandmother loved my poems. They were awful.

I took a class from Marilyn Kallet—she encouraged me to submit a story about the Atlantic Puffin reintroduction project in Maine from the point of view of one puffin. It became my first children's book. Ina Hughes lead a writers' group that gave wonderful feedback.


Do you have any writing rituals, favorite snacks or times/places to write?
I write a starter page with an ancient instrument—a graphite pencil—on a yellow legal pad. I switch to the computer when I feel there's enough there to keep going. Sometimes there isn't.


What helps when you get stuck?
Going hiking.


What are your favorite excuses for not writing?
Having to go hiking.


What's the best thing you've read lately?
A classic: Botany in a Day. I've been reading it for two months. I also assigned myself a pandemic reading task: to read William Faulkner. So I read As I Lay Dying. I began to like it toward the end.


What is your secret talent?
Writing something blindly and then discovering it's what I wanted to say all along.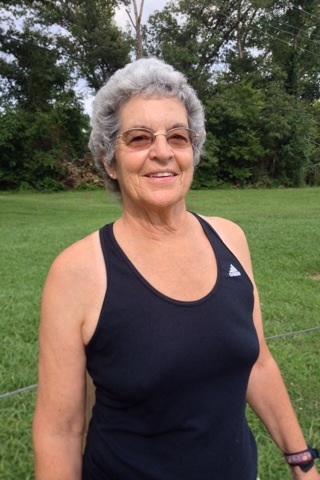 Doris Gove grew up in Massachusetts and earned a PhD in biology from the University of Tennessee. She has written books for children, including Miracle at Egg Rock, A Puffin's story, A Watersnake's Year, Red-Spotted Newt, One Rainy Night, My Mother Talks to Trees, and Smokies Yukky Book. Her hiking guides include Hiking Trails of the Smokies(partnered with other authors), 50 Hikes in the Tennessee Mountains, Exploring the Appalachian Trail, Southern Region, and Guide to National Wildlife Refuges, Southeastern Region. She also wrote Great Smoky Mountains Trivia Book.