Marilyn's Dual Occasion Cranberry Salad *
In my novel, The Illusion of Leaving, I write about the church women serving dinner after a funeral. Among the various casseroles and carbs filling the Tupperware bowls, there might have been a dish of cranberry salad. The dish is an excellent funeral offering, but given its festive red coloring, it is also appealing on the Christmas table. Cranberry salad is the perfect dual occasion recipe.
Marilyn's Cranberry Salad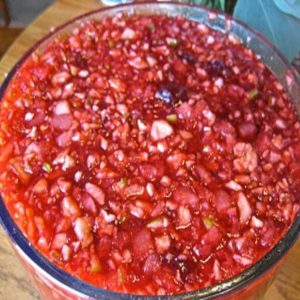 2 cups ground fresh cranberries (or finely chopped)
1 cup broken pecans
1 (8oz.) can of pineapple, drain and reserve juice
zest of one orange
1 pkg. lemon Jell-O
1 cup sugar (you read that right.)
Combine the pineapple juice with enough water to make one cup.
Boil the liquids and dissolve the Jell-O and sugar in the liquids.
Add the other ingredients. Pour into a mold or bowl and chill until set.
* Marilyn is my sister.
Enjoy!
Bio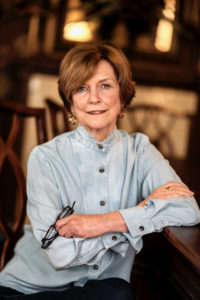 Jeannette Brown's work has been published in Bellevue Literary Review, Southwestern American Literature, New Millennium Writings, Steel Toe Review, Red Truck Review, Descant, and other publications. I am the co-editor of Literary Lunch, a food anthology. My MFA is from the University of New Orleans. I've enjoyed residencies at the Sewanee Writer's Conference, Rivendell Writers' Colony, and Hedgebrook/India.
My novel, The Illusion of Leaving, was recently published by Texas Review Press.