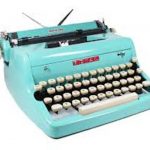 Saturday February 17th, writer
Caitlin Hamilton Summie
will lead a Knoxville Writers' Guild sponsored workshop: 
What Works for Short Stories.
  The following short interview with her provides a glimpse of the possibilities awaiting this weekend's workshop participants.
KWG:
  You're leading a KWG workshop on short story writing.  As you began developing as a short story writer, did you attend short story writing workshops? If so, what is an example of something you took away from a short story workshop that you still employ today? And why has it proved so useful?
Summie:
Many years ago now, I attended Colorado State University's MFA program. A really happy time. But since then, I have only reached out once to have a story workshopped, by an editor working with a writing organization. Mostly in the last ten years, I've worked alone and rely on one or two readers. But at CSU, David Milofsky once told me, in regard to my writing specifically, not to stop when I cringed. He felt that every time I cringed, I needed to keep writing–that I was hitting some true emotional place in my work. I have always remembered that, and I think he was right.
KWG:
  In addition to writing and publishing short fiction, you have considerable experience, at least 15 years, as a literary publicist. How have the two vocations–author and publicist–informed and impacted each other?
Summie:
  They do inform each other and at the same time, I keep them separate in my mind with some ease. I guess one way they inform each other is that having seen what the publishing world is like gives me courage as a writer. Lots of fine writers never get the kudos they deserve or even find publishers, so it makes me more patient as a writer, maybe more resilient. And certainly I know how to promote my own book, though I am blessed that my husband took mine on when it was released (he is also a publicist). I think being a writer helps me better guide my authors as well. I have been in their shoes. I can understand their experiences.
KWG:
  The title of your workshop is What Works for Short Stories. Without giving away all of the teaching or activity points, please share one idea that you will discuss that is critical to creating a powerful and satisfying short story.
Summie:
  I do plan to talk about writing "past the cringe," writing to a deeper emotional level in stories. Writing about more than surface things makes a story more meaningful and memorable.
KWG:
  After your workshop
this Saturday
, your participants will go home and reflect on the experience. For them, what is a possible mindset shift with regards to short fiction that would be in your view a positive outcome?
Summie:
  I hope participants go home inspired and ready to tackle a rewrite or start a new piece!