We're pleased to spotlight Carrie McConkey and her writing life. Thank you for helping us spread the word on how the KWG supports our writing community for writers at all stages of their writing journey.
How long have you been a member of the KWG?
I attended my first meeting as a guest in January 2020, swam to the February meeting as we were drying out from another record rainfall, and joined in March just as the Pandemic took hold. So much drama!


What kind of writing do you do? Or want to do?
I write non-fiction magazine articles for fashion and business publications, and work with businesses and professionals on blogs, website content, bios, and marketing materials. I enjoy working behind the scenes, quietly helping clients express themselves to the fullest! I seem to be gravitating toward projects within the real estate and housing industry; I have a Bachelor's degree in Interior Design that has come in handy.

I would like to explore writing personal essays as I've recently turned 50 and think it's time to reflect. I'm about to dive into an NYU continued education course called "Writing Midlife and Beyond" which I hope will be inspiring!
What project are you working on now?
I'm always juggling several projects… currently I'm working on a quarterly column for Knox.biz magazine, a blog for a local custom homebuilder, and website content for a digital marketing agency. I also have three private clients who need help with their digital presence and personal branding.
OH! And I'm preparing to teach non-credit courses at UT Knoxville this Fall on networking and personal branding.
What is your writing goal?
I would like to win an award! (Or two!) So many KWG members have been recognized for their talents – it's exciting. I'm hoping it will rub off on me.
Awards, prizes, or writer feel-good moments?
See number 5 – no awards yet, but I am lucky enough to have lots of feel-good moments when clients tell me they are less stressed and more confident due to my copywriting assistance!
Who inspired you to write? How did this person inspire you?
I never had a writing role model growing up… I had NO idea how much I loved to write until I was in my late forties. My husband and I often reflect upon how I've been reading and writing since he's known me (we met when I was 19). He gave me an expensive fountain pen as a college graduation gift, although I poo-pooed it at the time – I wanted an engagement ring!

I will say that I was a huge Stephen King fan growing up… Salem's Lot, Christine, The Shining, Carrie, all of those seventies horror stories were my favorites. His characters were so unique; I loved the dialogue. Ironically, after I began writing I discovered King's book On Writing and nearly cried. I think he had been a big influence all along, and now he was teaching me the craft.
Do you have any writing rituals, favorite snacks or times/places to write?
I tried that at first… fixed a cup of tea, settled in on the couch with my laptop, but now I have more pieces to write so I don't have time for rituals! I try to challenge myself to see if I can concentrate on writing in unlikely places, like at the Simoniz full-service car wash while I'm waiting on my Honda CR-V to get cleaned.
What helps when you get stuck?
Taking a walk at Sterchi Park in Knoxville. There are rabbits, butterflies, and birds. I pretend I'm Snow White and it relaxes me.
What are your favorite excuses for not writing?
Working out, or sunbathing. Ultraviolet rays are my vice.
What's the best thing you've read lately?
Two books that have been life-changing are Writing Down the Bones by Natalie Goldberg, and The Artist's Way by Julia Cameron. I listen to Goldberg's book on Audible again and again, as if it were a favorite song. And I credit Cameron for helping me realize I wanted – needed – to be a writer.
What is your secret talent?
I love to hip hop dance! People have often asked me to teach them how to cut a rug. ; )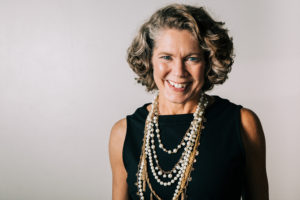 Carrie McConkey, M.S. has loved the principles of art and design since childhood, sewing clothing for her Barbie dolls and entering a middle school science fair with a booth themed "The Psychology of Color". After a career that included interior design, bridal gown design, and work in the nonprofit sector in the fields of Career Services and Fundraising, Carrie founded Carrie M. Image Consulting based in Knoxville, Tennessee. She now works with individuals and corporations on their digital presence and written communications, helping busy professionals increase their confidence and leadership potential.
Carrie can be found online at carriemcconkey.com, or reached via email at carrie@carriemcconkey.com.