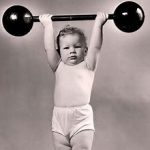 Bee a Champ!
If you enjoy spelling challenges, we hope you are considering competing in the Knoxville Writers'  Guild Second Annual Spelling Bee on Thursday September 7.
Let's say you are the person in your household whom everyone asks how to spell words that range syllabically from "feral" to "apocryphal" and you deliver the right answer every time.  Why not take that skill into the arena? Enter the KWG Spelling Bee! Contend for prizes, pride, your friends and family, and many other benefits such as:
Find your tribe of fellow letter-sequencing mavens.
Sharpen your spelling acumen thru training and competing.
Gain a whole new perspective for when you view the next national spelling bee.
Support your local writers' guild.
Keep your brain fresh and agile.
Combat an anxiety if speaking in front of a crowd makes you nervous.
Compete and have fun!
Training and preparation are often as rewarding as an actual contest.   You still have time to prepare. However, the competition is limited to only 40 contestants. Sign up today!  Begin your own personal Bee training program! To make it even more exciting, invite a friend to enter the contest with you and to Bee your sparring partner.
DETAILS:
The entry fee is $10. Participants do not need to be KWG members, just 15 or older. Click the following links to register and see the Spelling Bee rules.
Cash prizes for first, second, and third place winners, with a special prize for the highest placing youth speller.
Contestants and spectators are eligible for a variety of door prizes.
Spelling words are drawn from many sources, including the Merriam-Webster website.
Competitors will be limited to the first 40 registrations.
The event is open to the public, with a suggested admission of $2. Central United Methodist Church is handicap accessible and parking is free.
The mission of the nonprofit Knoxville Writers' Guild, now 25 years old, is to facilitate a broad and inclusive community for area writers, provide a forum for information, support and sharing among writers, help members improve and market their writing skills and promote writing and creativity.
For more information on the Bee contact Michael Smith of Testprep Experts at michaelks@aol.com.