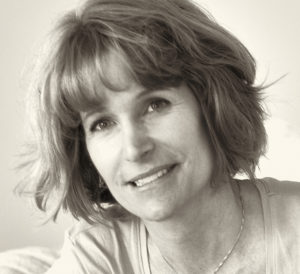 Julia Franks, author of the prize-winning novel, "Over the Plain Houses," will speak about her creative process at the August 3rd Knoxville Writers' Guild program.
This event, which is open to the public, will be at 7 p.m. in the Fellowship Hall of Central United Methodist Church, 201 3rd Avenue. A $2 donation is requested at the door. Parking is plentiful and free.
Set on a Depression-era western North Carolina farm, "Over the Plain Houses" was a finalist last year for the Pat Conroy Southern Book Prize and was an IPPY Gold Medalist. NPR reviewer Carmen Maria Machado describes "Plain Houses" as "a spellbinding story of witchcraft and disobedience." Writing for Humanities Tennessee, Sean Kinch notes that the novel "captures elemental emotions and depicts deep ambivalences about intimate relationships."
Taking the topic, "Women, Witches, and the End of Time," Franks will explain how she discovered and ultimately blended personal and historical elements for her novel. She will also talk about using current events and folklore to help tell a story about "western North Carolina in the 1930s, when reformers and government workers streamed into the region."
Finding and shaping the complexities of characters while creating a faithful depiction of a specific time and place are demanding tasks for any novelist. Join us and learn how Julia Franks constructs her fiction, from the beginning to the end of the creative process.
KWG will supply coffee and water—snacks to share are welcome.
The Knoxville Writers' Guild exists to facilitate a broad and inclusive community for area writers, provide a forum for information, support and sharing among writers, help members improve and market their writing skills and promote writing and creativity.
SaveSave